Xbox Live Gold free games for March 2022 announced
---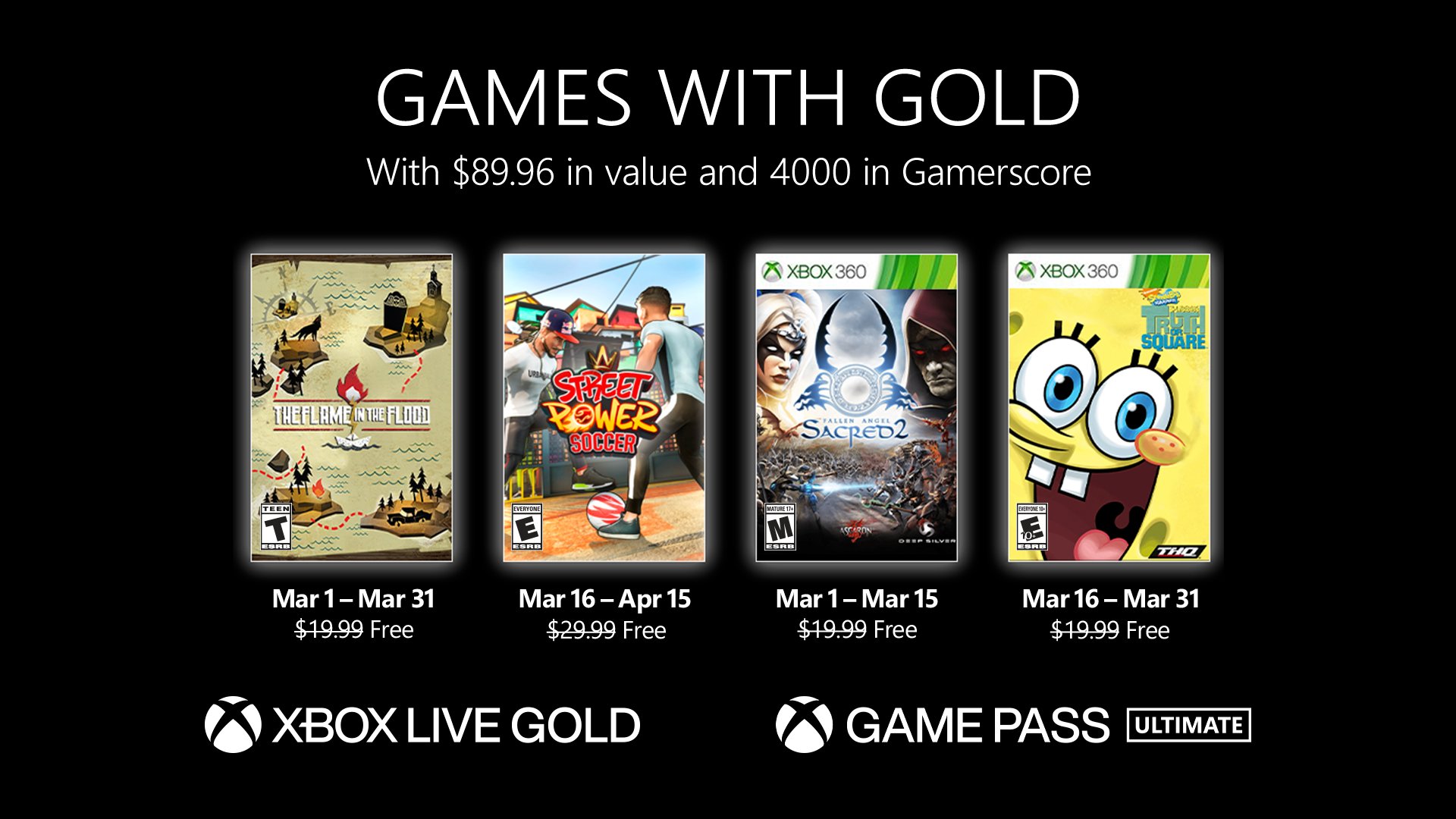 Microsoft has announcement its line of free games for Xbox Live Gold subscribers in March 2022.
Get the full range below.
Xbox One

Available all month – The Flame in the Flood (normally $19.99) – A girl and her dog travel by foot and raft through the backwaters of a forgotten post-societal America. Hunt for resources, craft tools, cure afflictions, escape vicious wildlife, and most importantly, stay healthy in dangerous wilderness.
From March 16 to April 15 – street power football (normally $29.99) – Show off your sick style in this fast-paced, action-packed version of the beautiful game. Try out over-the-top cheats, game modes and playing fields, and unleash your soccer superpowers. Compete against street legends or your friends in a game to determine who will win the Street King crown!

Xbox 360

From March 1 to 15 – Sacred 2: Fallen Angel (normally $19.99) (plays on Xbox One) – Choose to embark on campaigns of light or shadow to help heal the land of Ancaria or intensify the chaos. This game world seamlessly blends single and multiplayer gameplay, and is full of quests, characters, adventures, and deadly combat.
From March 16 to 31 – The truth or the square of spongebob (normally $19.99) (plays on Xbox One) – SpongeBob has lost Krabby Patty's secret formula. With your help and the help of some Bikini Bottom pals, SpongeBob must use Plankton's memory machine to track down the happiest times of his life and find the formula.