Xbox Live Games with Gold titles for November have been announced
---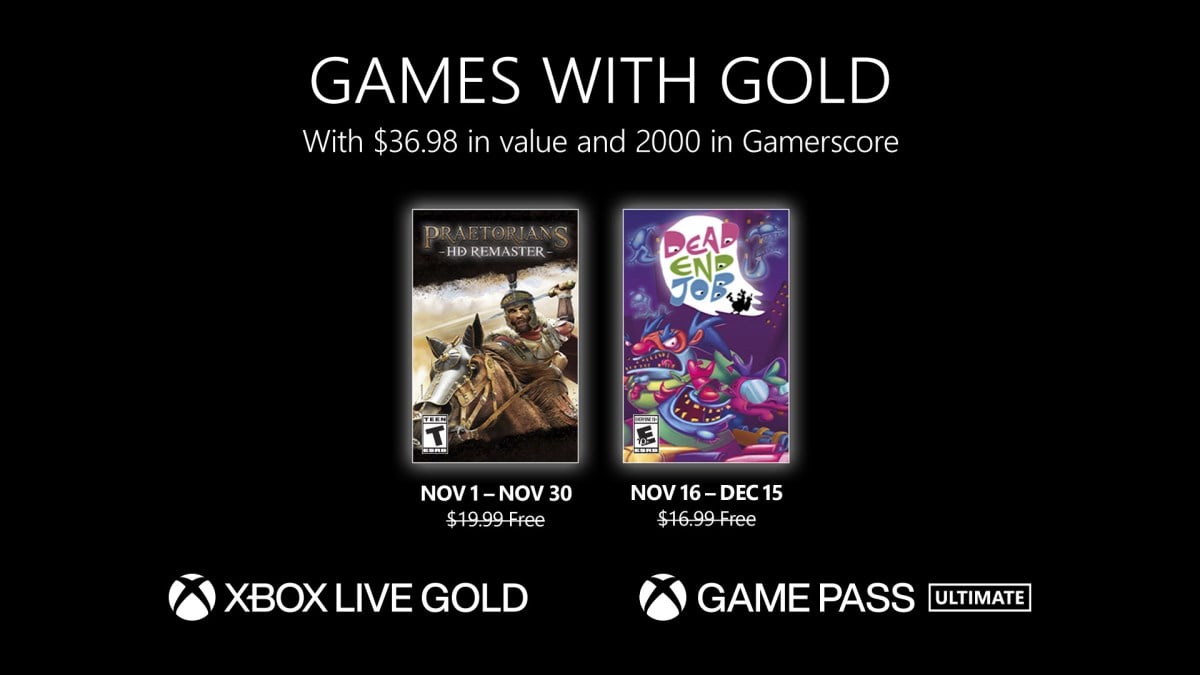 Microsoft revealed November 2022 Xbox Live games with gold titles.
On XboxOne and players on Xbox Series consoles can download Praetorians – HD Remaster from November 1 through November 30. Dead End Job can be downloaded from November 16 to December 15.
"Set in the time of the Roman Empire, this is a real-time strategy game with over 20 campaign missions," reads the description for Praetorians – HD Remaster.
"You can play with three different armies – the Gauls, Egyptians and Roman Legions – on three different lands. Each army has its strengths and weaknesses to explore and experiment with while exploiting your enemies' flaws. Use your land to your advantage Fight your way to victory and become the Emperor.
Dead End Job's entry reads: "Looks like a lot of those October ghosts are still hanging around November, so it's up to you, Hector Plasm, to strap on your vacuum cleaner, grab your plasma blaster, and to get to work!
"Dead End Job channels the savage madness of Saturday morning cartoons, smashing together ectoplasmic crude gags, vibrant boo-tiful art and slapsticky spooky comedy. It's procedurally generated couch co-op you can play in solo or with your Ghoul-B-Gone buddy. Do you have the inner mind to put all those parasites to rest?"
Last month's games included Windbound and Bomber Crew Deluxe Edition.
Microsoft confirmed earlier this year that Xbox Games with Gold will be no longer includes Xbox 360 titles from October 2022.
"We are always looking for ways to evolve the Xbox experience based on community engagement, feedback and changing business priorities," a Microsoft spokesperson told VGC.
"We have reached the limit of our ability to bring new games to the catalog of the past due to licensing and technical constraints. We will continue to focus on delivering Xbox One titles through the Games with Gold program.