Xbox Live 1.0 returns and registrations are now available
---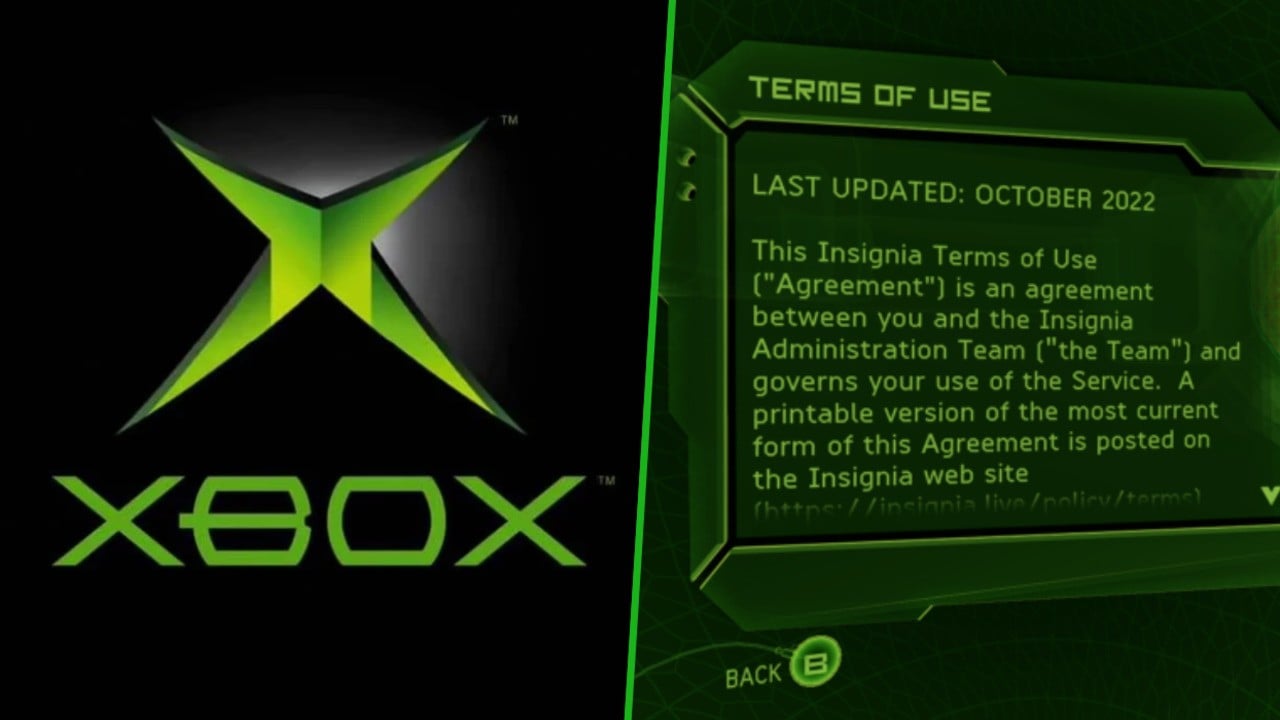 Last week, we've provided an update on Insignia's progress, which is a replacement service for Xbox Live 1.0 on the original Xbox. Now, registrations for the beta are finally available, with playtesting set to begin on November 15, 2022.
To get involved you will need to visit the Insignia website and request an invite by entering your email address, and this will be followed shortly by a "Setup Wizard Tool" to help you register your console for service.
"Insignia can now confirm that our closed beta will begin on Tuesday, November 15, 2022. Our website is now ready to accept registrations and invites will be sent out randomly to users."
"Our setup assistant tool will be available soon to allow users to register their consoles before (and during) the closed beta period. Please register your console early to avoid delays if you need to change your configuration to log in. You don't need a code to do this."
To use Insignia, you'll need access to an original Xbox console, and 17 games will be available to test at launch, including the likes of Call of Duty: Finest Hour, Crimson Skies, Star Fantasy Online and others.
Obviously it's not an official service provided by Microsoft, but nonetheless it looks like it's shaping up to be a fantastic replacement for Xbox Live 1.0, which was originally shut down in 2010. We can't wait to try it out for ourselves!
Are you going to sign up to try Insignia? Let us know in the comments section below.