The Xbox app for Windows 10 is the tip of the spear as Microsoft tries to re-engage PC gamers. As the main customer of Xbox Game Pass for PC, the Xbox app for Windows 10 also offers nifty voice chat features, a cross-platform friend list, and a much better PC game store than the default Microsoft Store client.
As part of Microsoft's Gamescom 2019 festivities, the company has announced a slew of new features on the Xbox app both now and in the near future.
So what's up? Turns out that's a lot.
Connect social accounts: Microsoft is going to allow Xbox app users to connect several additional accounts to the system, including YouTube, Twitter, Twitch, Discord, Reddit, Facebook, and Steam. Friends who also connect their social platforms will be able to quickly and easily find other friends who also have Xbox Live gamertags.
New filter options: Microsoft noted that users want improvements to the way you can search for games within the app, which should make it easier to manage your favorite games and their DLC packages.
Download management: When selecting a drive for game installs, the Xbox app now displays the amount of disk space required.
Game Pass for PC on mobile: You'll be able to enjoy your Xbox Game Pass for PC experience on mobile (Xbox Game Pass for PC for mobile?) allowing you to find PC titles from the Xbox Game Pass app on Android and iOS.
Along with the new features, Microsoft has announced a range of new titles coming to Xbox Game Pass for PC (opens in a new tab)including Kingdom Come: Deliverance, Blair Witch, Age of Empires Definitive Edition, and later Stellaris too.
Related: List of games for Xbox Game Pass for PC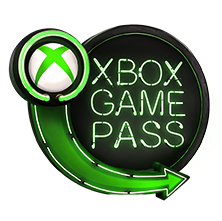 all you can play
(opens in a new tab)
More games than you'll ever need
Microsoft's Netflix-style subscription service extends to PC, offering a variety of titles for a monthly fee. From blockbuster franchises to experimental indies, Xbox Game Pass has value for everyone.