October 2022 free games on PS Plus, Xbox Live Gold, Amazon Prime Gaming and Google Stadia Pro
---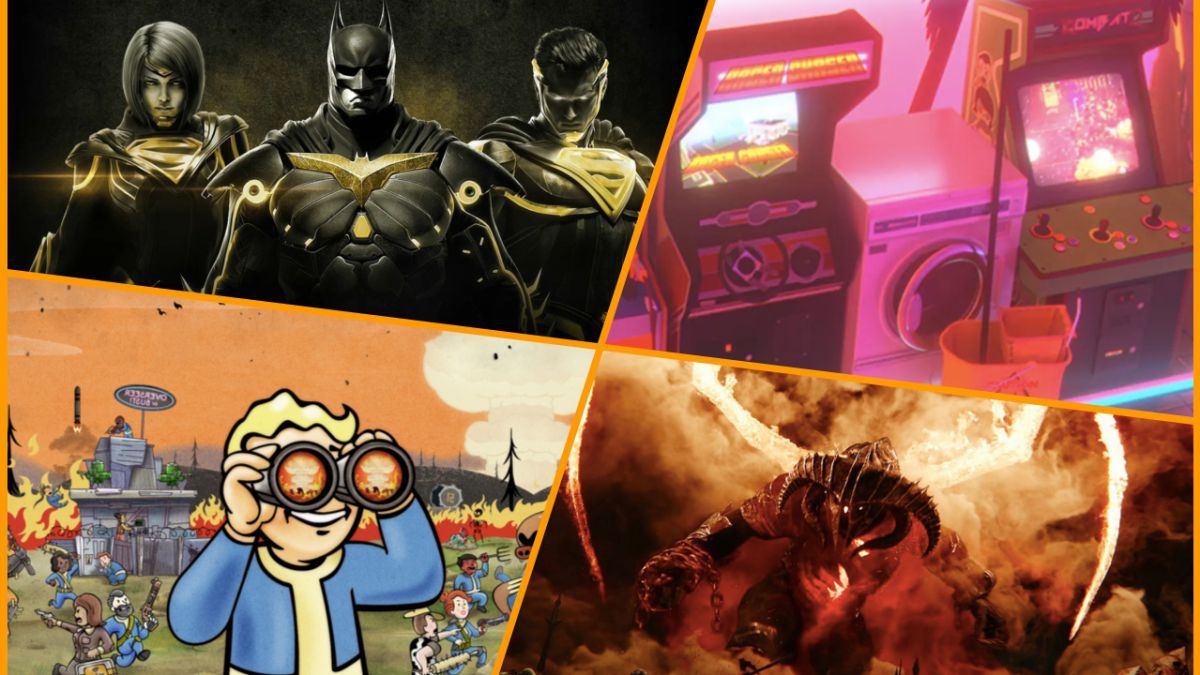 October is upon us and there's no better way to combat the first rains and cold autumn evenings than with a fresh batch of free games just for being a subscriber to PlayStation Plus, Xbox Live Gold, Prime Gaming or Google. Stadia Pro. October includes offers of all kinds and conditions to save time for big Halloween sales and year-end releases, including the most anticipated games of 2022. Transport yourself to other worlds as a solution to ghosts, witches, and no tricks or dealing with the nights we have in this one. Here are all the games you can trade in October 2022.
Free PS Plus Games in October 2022
Well, October 2022 may not go down in history for being the month that gave us the best free games for PS4 and PS5, but we shouldn't underestimate their proposals. Superhot is a gift for puzzle lovers; Injustice 2 may be a little old, but it's a great fighting game; and Hot Wheels Unleashed is capable of delivering great co-op times. All will be available for download from Tuesday, October 4.
Super Hot (PS4)
Injustice 2 (for PS4)
Hot Wheels Unleashed (PS4 and PS5)
We also remind you that there is now a new PS Plus with three types of subscription and a library of games behind it like the Xbox Game Pass. Those who belong to the Premium or Extra categories should be very attentive next October 18, when the new names that will be part of this special catalog will be announced. We will update this piece as soon as we know the chosen ones.
Xbox Games with Gold Free Games in October 2022
If you've been left cold by PlayStation Plus, be careful when reading October's Xbox Games with Gold because you might want to cry… This will be the first month without free Xbox 360 games, and the service isn't isn't just offering fewer titles than ever before.
Windbound – Available October 1-31.
Bomber Crew Deluxe Edition – October 16 to November 15
At least Microsoft will catch up with us on Game Pass with releases of the magnitude of the following:
Coral Island – October 11
A Plague Tale: Requiem – October 11
Scorn – October 14
Persona 5: Royal – October 21
Signalis and Gunfire Reborn – October 27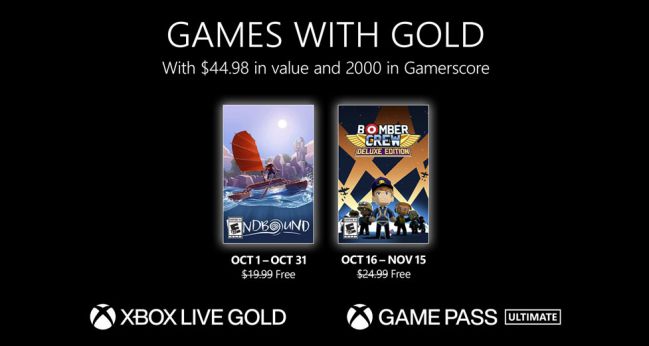 Free Prime Gaming games in October 2022
Finally some good news after so many disappointments. Amazon Prime Gaming is really giving it its all in October with seven free downloadable games at this link from day 1:
Fallout 76
Total War: Warhammer 2
Middle-earth: Shadows of War
Loom
Horace
hero's hour
glass masquerade
From the controversial MMO Fallout, which has just received a new expansion called The Pitt, to one of the most successful and recent adaptations of The Lord of the Rings to the video game, perfect to complement The Rings of Power. All of this includes classics like Total War: Warhammer II and acclaimed indie offerings like Horace Puzzles.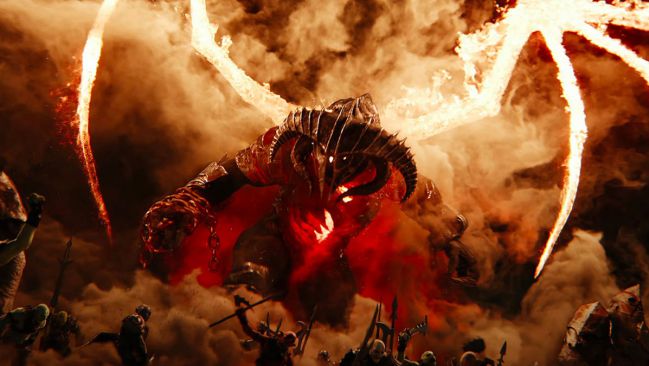 Free Google Stadia Pro games in October 2022
And we end up with Stadia. We end with it on the list and Google ends with the service itself. The company has confirmed that Google Stadia will be shut down in January 2023, until it continues to open free games for Stadia Pro users. These are those of October 2022:
Arcade paradise
Drawing 2
In search of aliens
Killer paradise
tangle tower
The Addams Family: Chaos Mansion